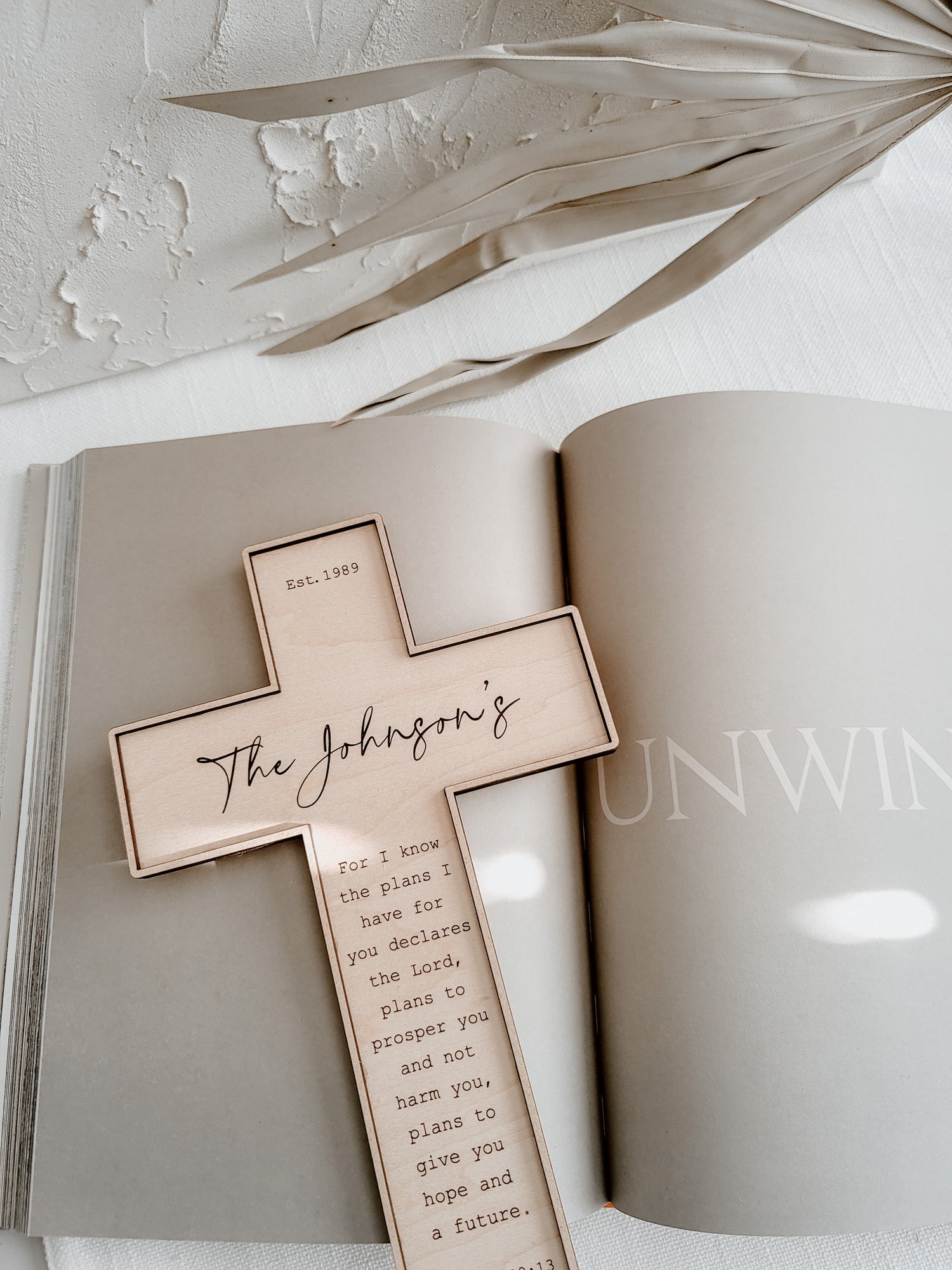 August 2023
Embrace the joy of giving with our Soulful Treasures Monthly Giveaway! We're on a mission to sprinkle kindness by gifting a heartfelt treasure every month.
Nominate a deserving soul – even yourself – and let's uplift spirits together. This August 2023, we're presenting a personalized cross adorned with a name, Jeremiah 29:11 engraving, and a date.
Complete with an encouraging note and prayer, it's our way of brightening a day that could use a little lift. Join us in spreading smiles and making hearts shine!
The Details
Tell us who you're nominating, and each month, we'll select one extraordinary person.
If chosen, we'll reply to your email with a form to gather your mailing address. If you're nominating someone, we'll send the cross to you, allowing you the honor of presenting this heartfelt gift to the special person.
Thank you for joining us in spreading kindness and making a difference!